What is Salt Therapy?
Salt therapy, or halotherapy, is a holistic, drug free, natural therapy using micro particles of salt to promote better breathing, healthier skin, sounder sleep, improved physical fitness and endurance and overall wellness. Dry salt therapy also helps to alleviate symptoms of many respiratory and skin conditions.
How does it work?
Salt has the following properties:
Antibacterial
Anti-inflammatory
Mucolytic effects: loosens excessive mucus and speeds up mucociliary transport
Removes pathogen agents (airborne pollen)
Reduces IgE level (immune system oversensitivity)
The salt is grounded into tiny micro particles by our state-of-the-art halogenerator and then dispersed into the salt booth. While relaxing in our salt booth, customers inhale the dry, salt-enriched air deep down into the lungs, where the healing benefits do their greatest healing. The salt widens the airways and loosens the mucus, which begins to clear quickly, and inflammation is reduced, which makes more room in the airways for you to breathe. The non-inhaled particles landing on the skin help to balance pH and induce the reparative and regenerative processes in the skin, increasing rigidity and stimulating cell growth and microcirculation.
In our salt booth, we cover the floor in Himalayan salt to generate negative ions, which help to counterbalance the influx of positive ions from the many electronic devices we use every day. This improves your overall mental and emotional health, helping you to relax and de-stress.
What should I expect to experience in the salt booth?
Our beautiful and spacious salt booth allows for dry salt therapy to be experienced alone or in a group setting. The salt booth simulates the environment of a therapeutic salt cave, with Himalayan salt covering the floor to calm the mind and body by releasing negative ions.
Negative ions counterbalance the many positive ions we pick up from electronic devices like cell phones, tablets, etc. Neutralizing the atmosphere in this way stabilizes mood, decreases stress and prepares the body for ultimate healing.
A salt booth session last 15 minutes and requires no more than sitting in a comfortable chair and breathing deeply. Micro particles of salt are dispersed into the room by the halogenerator while you relax, read, listen to music, sleep or meditate.
What clothing should be worn in the salt booth?
Comfortable clothing is recommended for the salt room. You may want to wear clothing that exposes areas of skin you would like the salt to reach (shorts, sleeveless shirts, skirts, etc.). The salt booth is ideal for skin exposure and is private. We require you to remove your shoes and wear booties that we provide.
What are the side effects?
Since dry salt therapy is 100% natural and drug free, there are no negative side effects. After sessions, you may experience a slight cough or runny nose, but this is simply the salt doing its work to remove mucus and toxins from the lungs and airways. You may also taste salt.
How often should you come?
Most effective when it is used at least three times per week for 8-12 weeks for adults and 5-7 weeks for children.
Chronic respiratory & dermatological conditions, it is strongly recommended to complete 12 to 25 sessions, preferably within 4-8 weeks.
Mild conditions it's recommended to have 3-8 sessions within 1-2 weeks, once fever has subsided.
*There is no limit on halo therapy sessions and they can be taken as many times as desired.
In most people, after a course of Dry Salt Therapy, airways become normal and symptoms disappear. The treatment's efficacy is estimated at 75-98%. Most clients do 1-2 Salt Therapy sessions a week.
Who can benefit from Salt Therapy?
Dry Salt therapy is like a toothbrush for your lungs and skin, EVERYONE can (and will) benefit. It is a (total) detox for the following conditions:
Lung Conditions:
Allergies
Asthma
Breathlessness and Chest Tightness
Bronchitis
Bronchial Infections
Chronic Bronchitis
Chronic Sinusitis
COPD
Sleep Apnea
Snoring
Wheezing
Ear Infections
Laryngitis (Pharyngitis,)
Sore Throat, and Tonsillitis
Cystic Fibrosis
Hay Fever
Emphysema
Pneumonia
Rhinitis
Sinus Inflammation
Sinusitis
Smoker's Cough
Rosacea
Psoriasis
Helps fight against Skin Aging
Skin Conditions:
Acne
Dermatitis
Dry and Flaky Skin
Eczema
Salt Therapy can significantly help to:
Reduce the need for inhalers and antibiotics
Make your breathing easier after just a few sessions
Improve lung function
Reduce the number of hospital admissions
Alleviate sneezing, coughing, and shortness of breath
Clear mucus and sticky phlegm from the lungs
Increase the resistance to respiratory tract diseases
Strengthen your immune system
Prolong remission times
Is Salt Therapy safe for children?
Yes. Dry Salt therapy is a completely drug-free treatment for children and adults. Children as young as 3 months have benefitted greatly and respond quickly and effectively to Halotherapy. Children are more prone to respiratory problems because they pick up more viruses and their lungs are not fully developed until about the age of 9. In addition, the environment is filled with pollutants which children have a harder time keeping at bay.
Is Salt Therapy safe for pregnant women?
Yes. Dry Salt therapy is a great choice for women who do not want to rely heavily on over-the-counter or prescribed medication for sinusitis, asthma, allergies, and other respiratory illnesses. Pregnant women who have come to WHOLE BODY have experienced relief for their congestion and chronic respiratory problems. In addition, the ionized salt particles help boost their immune system.
Salt Therapy
Cystic Fibrosis
Halotherapy has proven to be an invaluable resource for sufferers of cystic fibrosis. The hydrophilic and mucokinetic action of inhaled salt particles thins unnaturally thick and sticky mucus, clearing accumulated secretions and unclogging passages in the bronchi and bronchiole.
Other benefits are the absorption of edema from the mucosa lining of the airways and the reduction of inflammation in the respiratory tract and sinuses. The extremely viscous nature of mucus secretions in patients with this disease often causes a buildup of bacteria.
Halotherapy naturally combats this problem, and can reduce the person's reliance on antibiotics to control frequent infections. According to a study published in the New England Journal of Medicine on the effects of Dry Salt Therapy on cystic fibrosis patients, "The results of our trial were revolutionary. We saw a sustained improvement in lung function, a major reduction in the number of lung flare-ups, a reduced need for antibiotics to treat flare-ups, and fewer days off school or work due to illness."
Asthma, COPD and Smoker's Cough
Halotherapy consistently demonstrates a dramatic positive effect on symptoms of asthma and obstructive bronchial conditions caused by inflammation and harmful debris in the respiratory system. Naturally antibacterial and anti-inflammatory sodium chloride particles are carried into the deepest recesses of the bronchial system due to the unique aerosol dispersal system and the microscopic size of the particles.
Over a series of treatments, inhalation of dry salt aerosol will bring about the improvement of mucociliary clearance and decrease of bronchial inflammation, the decrease or elimination of pathogenic microorganisms, and a reduction of bronchial hyperresponsiveness.
This translates into better lung function, fewer spasmodic attacks, and clearer air passages with less use of drugs to control symptoms. Even chronic deep cough due to tobacco use, nicknamed "Smoker's Cough" shows marked improvement with continued treatment.
Allergies
Halotherapy presents a unique treatment option for allergy sufferers that offers relief naturally and fast. Salt is a well known decongestant; it reduces inflammation widening of the airway passages, restoring the normal transport of mucous secretion and free blockages in the bronchi and bronchioles leading to rapid elimination of the residual tar and foreign allergens.
Improved drainage allows for reduction in contaminants that may trigger or prolong allergic episodes. Additionally, salt's ability to absorb edema from swollen mucosa linings in the sinuses and respiratory tract opens airways to bring about quick relief of symptoms. Long term studies with allergy patients in Russia who reported remarkable improvement over a period of ten years have led to Halotherapy being recognized as a certified allergy treatment by the Russian Ministry of Health and other associations in Europe.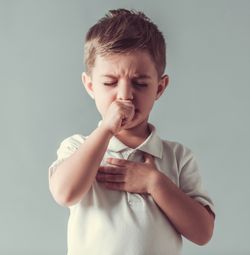 Coughs, Cold and Flu
Sessions with Halotherapy have an immediate remedial effect on the symptoms of colds and flu. Breathing becomes easier as inhaled salt aerosol naturally absorbs edema from swollen air passages and thins mucus secretions so that drainage is easier. The dispersal system of microscopic salt particles used in this therapy allows the salt aerosol to be taken deep into these cavities, bringing the antibacterial and anti-inflammatory action to the root of the problem.
Relief from the irritation of sticky mucus secretions and debris, as well as the antispasmodic effect produce by calming negative particles, calms and quiets coughs. Additionally, the deep cleaning of the sinus cavities and respiratory tract inherent in this type of treatment reduces the toxic load on the immune system, regardless of external exposure.
A series of Halotherapy treatments not only helps to relieve and heal a current cold or flu episode, but increases resistance to new infections for months in the future.
Sinus and Ear Infections
Halotherapy's ability to reduce edema in passages and cavities not immediately accessible to other means of treatment make it the perfect solution for dealing with ear and sinus infections. Halotherapy is perfectly safe and comfortable for children as well as adults, and can bring not only relief in the short term, but lasting resistance to recurrence of such infections.
In the case of ear infections, aerosolized particles are able to penetrate deep into the internal passages of the ear, reducing inflammation, edema, and bacteria in the Eustachian tubes. Relief of edema from swollen tissues widens passages, improving drainage and increasing aeration behind the tympanic membrane, reducing infection in the pockets where bacteria often builds due to collected fluid.
Relief from sinus infections is also achieved through deep penetrating dry salt particles. The negative charge of dry aerosol particles causes them to be literally drawn into the essentially positively charged environment of inflamed and infected sinus cavities. Relief is achieved quickly as mucus secretions become thinner and are able to drain properly, removing trapped pockets of debris and bacteria.
Microscopic salt particles also stimulate the immune system, increasing the body's innate ability to resist further infection as antibacterial and anti-inflammatory properties reduce the current episode. This can significantly reduce the use of antibiotics in chronic sufferers of ear and sinus infections.
Dermatology
Halotherapy has a beneficial influence to the integument system (skin protective layer) and to hair. Halotherapy provides PH normalization and induces reparative and regenerative processes in derma, it increases skin rigidity and stimulates hair growth. The dry salt impacts the skin microcirculation and assists cellular membrane activity.
The anti-bacterial and anti-inflammatory properties of Halotherapy treat skin conditions such as eczema, dermatitis and psoriasis.